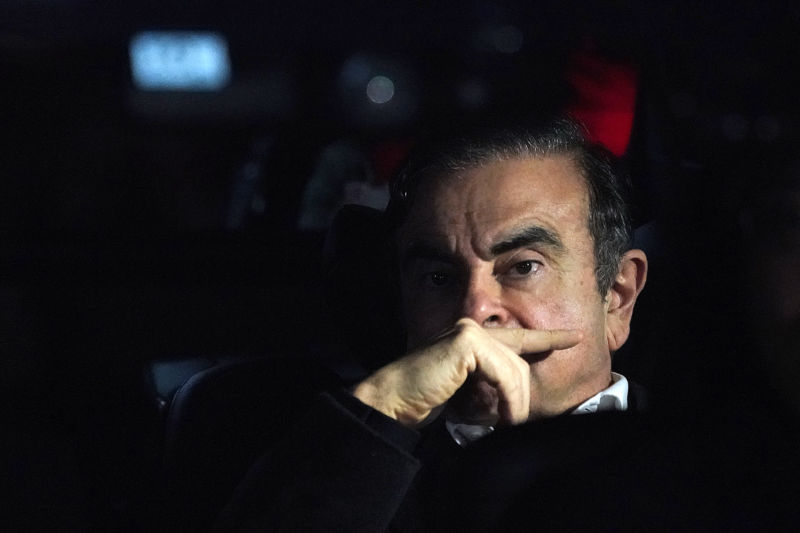 The past few days have been filled with drama for one of the auto industry's most well-known executives. Carlos Ghosn used to run the Renault-Nissan-Mitsubishi alliance, a complicated partnership-not-a-merger between the three car makers that sells more metal than everyone other than Toyota and Volkswagen Group. But in November 2018, he was arrested by Japanese police on charges of financial misconduct and was replaced as the head of both Nissan and Mitsubishi.
However, Ghosn claimed that he was being set up by rivals at Nissan, who he said were behind claims that he pocketed payments to Middle Eastern car dealerships and hid income beyond his multimillion dollar annual salary. After spending more than three months in jail, Ghosn was released on bail—a hefty $9 million (1 billion yen)—but was kept under house arrest.
Rather than continuing to submit to the Japanese criminal justice system—which has a near-perfect conviction rate, sharing few of the same protections for suspects that exist in the US or Europe—Ghosn apparently decided a change of scenery was in order. Which is where it all gets a bit weird. Late on the night of December 29, he managed to flee the country for Lebanon; he holds Lebanese (as well as French and Brazilian) citizenship and is close with the Lebanese government, which does not have an extradition treaty with Japan.
Read 4 remaining paragraphs | Comments
https://arstechnica.com/?p=1638039
Source: Ars Technica
By: