There are some amazing cheap 4K TV deals about right now - perfect for making the most of Christmas entertainment. We've found great deals on 40-inch to 75-inch 4K smart TVs, with some offering amazing features like Dolby Vision and smart assistant integration. Many prices have dropped even further this week, with a great 50-inch Toshiba TV hitting under £300 and even better discounts on massive 65 and 75-inch displays. 
This week we've seen some fantastic returning price drops on the unique Philips Ambilight series, as well as some new entrances for even cheaper Hisense 4K TVs. Such is the range of cheap 4K TV models we've found this week that we're even highlighting a particularly good deal on a Samsung curved TV, as well as a gorgeous Frame 4K model. Overall, we're seeing some stunning cheap 4K TV deals in this week's round-up. We've got you covered if you're looking for TV deals in the US too.
We've found something for everyone here. We've got you covered for multiple size categories and we've looked at both ends of the pricing scale so you can get a cheap TV on a low budget, or a higher quality set for a lower price than you expected, even if those super new 8K models aren't coming down any time soon. Not to worry though, as some of these HDR 4K TV deals will make your jaw drop.
Netflix, Amazon, Sky TV and the like are all increasing their 4K content too so you won't be short on Ultra HD content to watch. Standard HD content will be upscaled on these TVs too, so you can feel the benefits of 4K straight away – whether you're watching on a mid-sized 40-inch TV or a mammoth 75-inch display.
We keep our eye on the latest TV deals throughout the year, so we're poised to find you the best price whenever the need to replace your old TV arises. We're fully behind the 4K TV movement too as a competitive market has seen prices reach affordable levels much quicker than when HD tellies first came around. One look at the prices below and you'll see what we mean. So much so, we've stopped covering the older standard HD TVs now seeing as Ultra HD TV deals are so cheap today.
Finding you the best cheap TV deal
We've split our carefully curated 4K TV deals into different size categories immediately after our pick for cheap TV deal of the week. Whatever your budget, we're sure we can find something for you. 
Note: all of our selected TV sales highlights are for 4K/Ultra HD TVs and include a built-in freeview tuner as standard. Pretty much every deal comes with Smart TV functionality built-in along with HDR technology. If they don't, we'll clearly mention it.
The best cheap TV deals you can buy today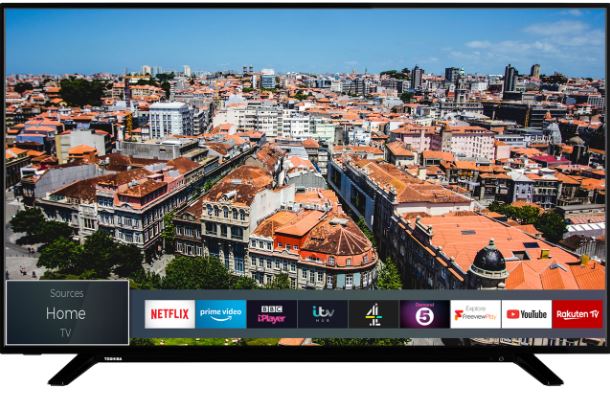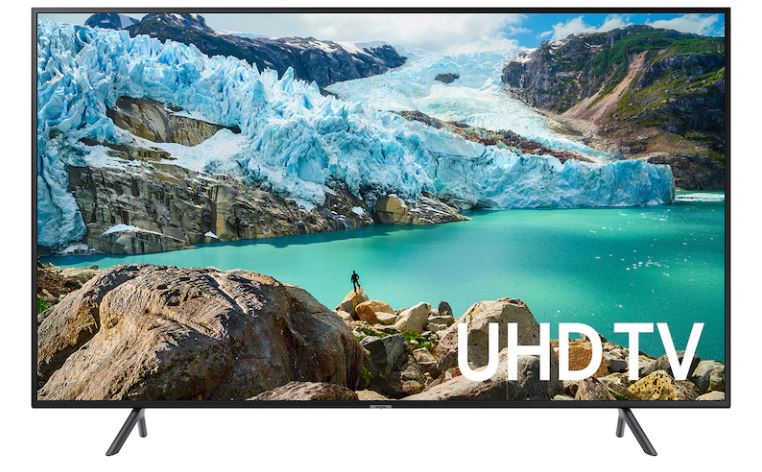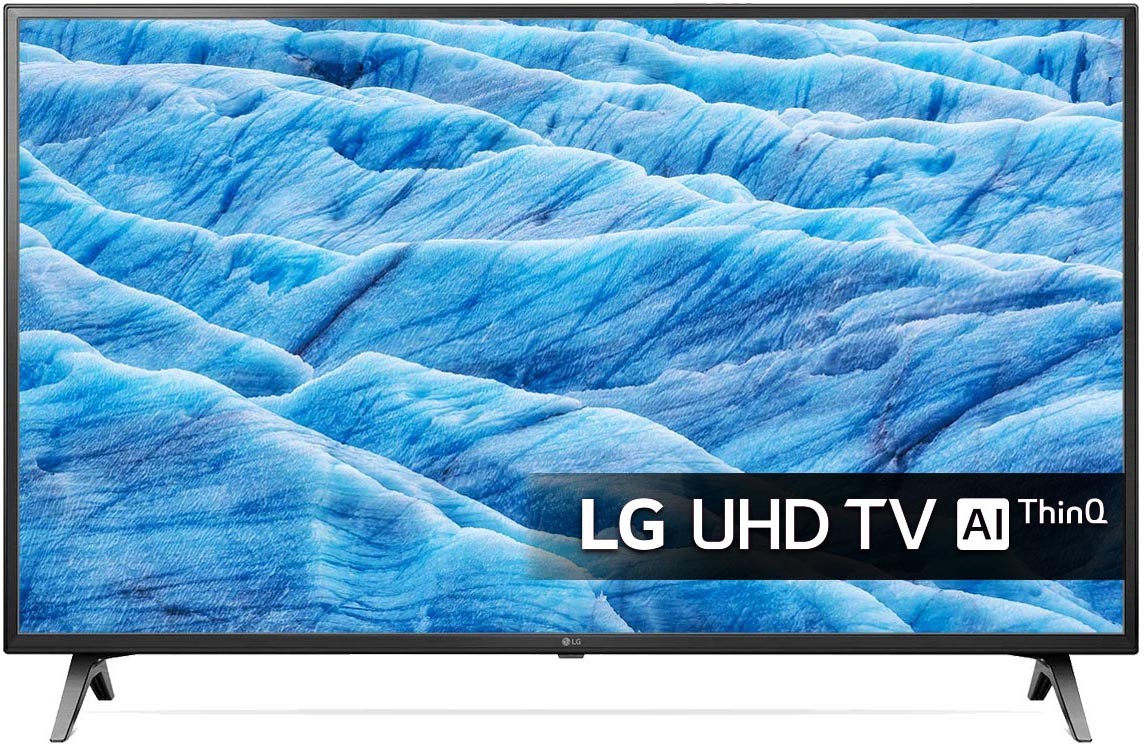 Extra retailer cheap 4K TV sales links:
Not found the right cheap TV for you today? Or maybe you'd prefer to directly browse the offers at your favourite retailers instead of our highlights of the best cheap TV deals? We're updating this page on a regular basis, so you may have better luck another day. If you want to take a look for yourself now though, here are the direct links to a the full collection of TV sales at multiple stores. 
More large screen 4K TV sales
If you're after more seriously large TV deals, we should warn you, they don't come cheap. However, if you want to see some more large screen TV deals -we're talking about 65 to 85-inch TVs- we'd recommend heading over to John Lewis, Currys and Amazon as they seem to stock more models than most UK retailers.
If you'd like a headstart on some of the very finest TVs money can buy, be sure to take a look at our guides for the best 55-inch TV or if you're going large we've got the best 65-inch TV models covered too.
http://www.techradar.com/news/cheap-tv-sales-4k-tv-deals-2019
Source: TechRadar - All the latest technology news
By: Brendan Griffiths