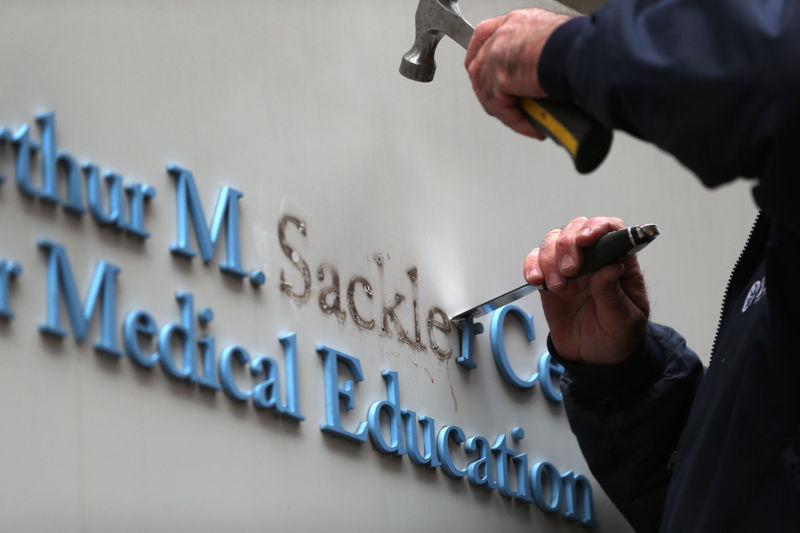 As the epidemic of opioid abuse and overdoses ravaged the United States—claiming hundreds of thousands of lives—the Sackler family withdrew more than $10 billion from its company, OxyContin-maker Purdue Pharma. That's according to a new 350-page audit commissioned by Purdue as part of the company's Chapter 11 bankruptcy restructuring.
The revelation is likely to fuel arguments from some states that say the Sacklers should offer up more cash to settle the more than 2,800 lawsuits accusing them and Purdue of helping to spark the opioid crisis. The plaintiffs in those cases—mostly states and local governments—collectively allege that Purdue and the Sacklers used aggressive and misleading marketing to push their highly addictive painkillers onto doctors and patients.
In a proposed $10-$12 billion settlement, the family has offered at least $3 billion of its own fortune. The family also said it would give up ownership of Purdue, which will transform itself into a public-benefit trust.
Read 7 remaining paragraphs | Comments
https://arstechnica.com/?p=1634067
Source: Ars Technica
By: