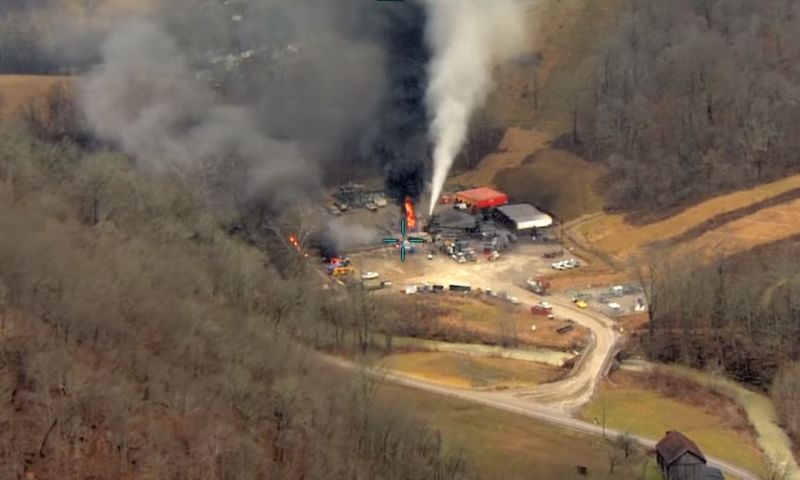 In February 2018, an accident at a gas well in Ohio, near the West Virginia border, didn't make as much national news as it should have. An explosion at the well caused a blowout, with billowing black smoke and gushing natural gas spewing into the air. It didn't generate as much interest as the three-and-a-half-month-long leak from a California underground gas storage facility in 2015, but a new study published this week shows it was almost as bad.
The study, led by Sudhanshu Pandey at the SRON Netherlands Institute for Space Research, utilized measurements from ESA's new Sentinel-5P satellite. Although it wasn't quite officially operational at the time of the accident, the researchers were able to grab data. Unfortunately, although the leak went on for 20 days, there was too much cloud cover to use the data on all but two of those days.
The data, however, is quite good, as this satellite can deliver methane measurements at much higher resolution (about 7 kilometer) than others. The researchers were able to compare against days before the leak and also to compare the levels from upwind and downwind of the leaking well. They also used a simulation including the weather conditions on those days, calculating what the methane plume would look like for different rates of release.
Read 7 remaining paragraphs | Comments
https://arstechnica.com/?p=1634761
Source: Ars Technica
By: